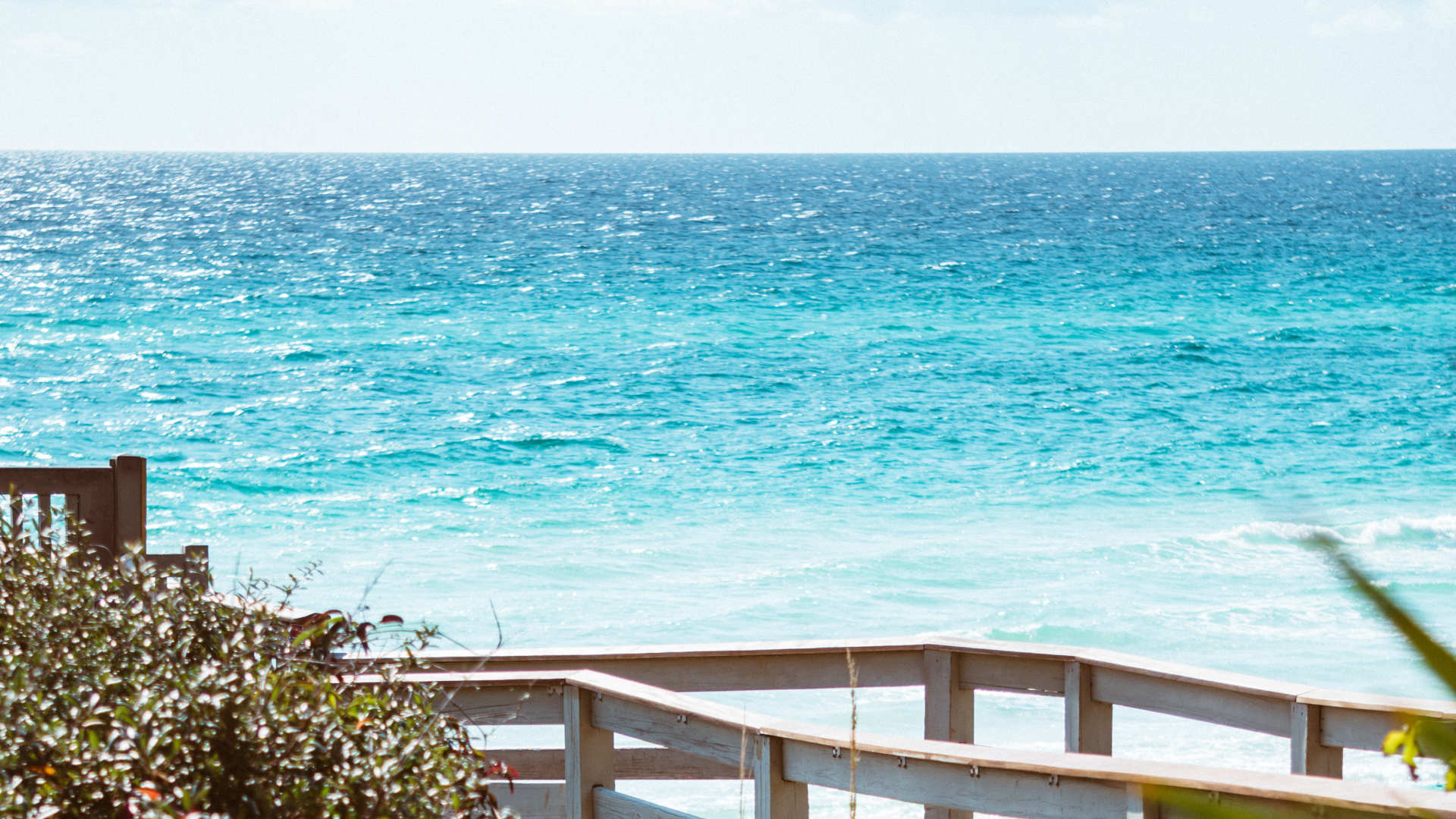 30A Shade Beach Services for The Villas at Santa Rosa Beach Owners & Guests
Hours. 30A Shade and Beach Service will provide beach services and an attendant:
-9:00am to 5:00pm for the period of March 1 through Memorial Day Weekend
-9:00am to 6:00pm from Memorial Day weekend through Labor Day weekend
-9:00am to 5:00pm Labor Day through the end of October.
-Setup of beach equipment will begin promptly after the time permitted by -Turtle Watch, and in no event later than 7:30 a.m. Setups will be ready for your use by 9:00am.
-To better accommodate your requests for beach service reservations, we recommend you call 24 hours in advance. Same day reservations are available only after 9:00am.
–Rentals: If beach service is desired, the owner, guest and renter will be able to purchase this directly by using:
 30A Shade beach attendants, or
 online by visiting 30A Shade Beach Services www.30ashadebeachservice.com, or
 calling 850-842-1925 and speaking with one of our representatives.
Rental Procedures. If The Villas at Santa Rosa Beach and Gulf Place owners, guests and renters have pre-booked any services, the 30A Shade beach attendant will have the name tagged on the equipment that is already set up on the beach. If services have not been pre-booked, the owner, guest or renter may see the beach attendant to arrange services. If the beach attendant is not immediately available, the owner, guest or renter may have a seat in an empty, untagged set up until the beach attendant comes to check them in. Payment is made at the beginning of the rental service and may be made with cash or credit card. Walton County requires beach rental equipment to be removed from the beaches and
stored prior to sunset. Verification that you are from Gulf Place: Gulf Place beachgoers should be prepared to show their unit amenity pass. The beach is exclusively for the use of The Villas at Santa Rosa Beach and Gulf Place owners, guests and renters. By using any portion of the beach, which is the private property of the The Villas at Santa Rosa Beach users agree to abide by all Beach Rules.
Beach Rules are specified in the following Exhibits
-30A Shade and Beach Service is responsible for ensuring all guests using the beach are familiar with the Rules as shown below and as posted on the dune walkovers. All beach attendants will be supervised by the 30A Shade and Beach Service Owner and a beach manager.
–Legal Liability: Use of the beach is at the owner's, guest's and renter's own risk. None of the Owners assume responsibility for the condition of the private property or for any accidents that may occur on any of the private property. Each user agrees to indemnify all Owners from any loss or costs, including reasonable attorney fees, arising out of or
relating in any manner to any claim brought by any such user against any Owner.
30A Shade Beach Service 2021 Rates
9:00 AM – 5:00 PM (Weather Permitting)
-2 Chairs & 1 Umbrella: $35 Day/$180 Week
-Single Chair: $10/Day
-Single Umbrella: $20/Day
-Paddleboard: $30 Per Hour/$90 Day
-Kayak Rentals $30 Per Hour/$90 Day
SALES TAX WILL BE ADDED TO ALL RENTALS
Online orders – www.30ashadebeachservice.com
We look forward to an amazing year and working with all of you. If you have any questions, please feel free to contact 30A Shade (850) 842-1925.
Beach Rules
Thank you for Respecting our Beaches and Neighborhood
● All beachgoers are required to display a Villas wristband
or a Gulf Place identity pass
● Please Stay off the Dunes
● No Tents or Canopies
● No glass containers
● No fires or fireworks of any kind
● No littering
● No disorderly conduct
● No equipment left on the beach after dusk and before one hour after
sunrise
● No volleyball games or other organized high density athletic events
● No smoking
● No overnight camping
● No sound amplification equipment. Any music should be kept at a
reasonable volume that does not disturb others.
● No motorized or mechanically operated vehicles or other equipment
● Location of The Villas at Santa Rosa Beach owners' chairs and
equipment take precedence over the location of other's chairs and
beach equipment. If you have any questions, just ask the beach
attendant.