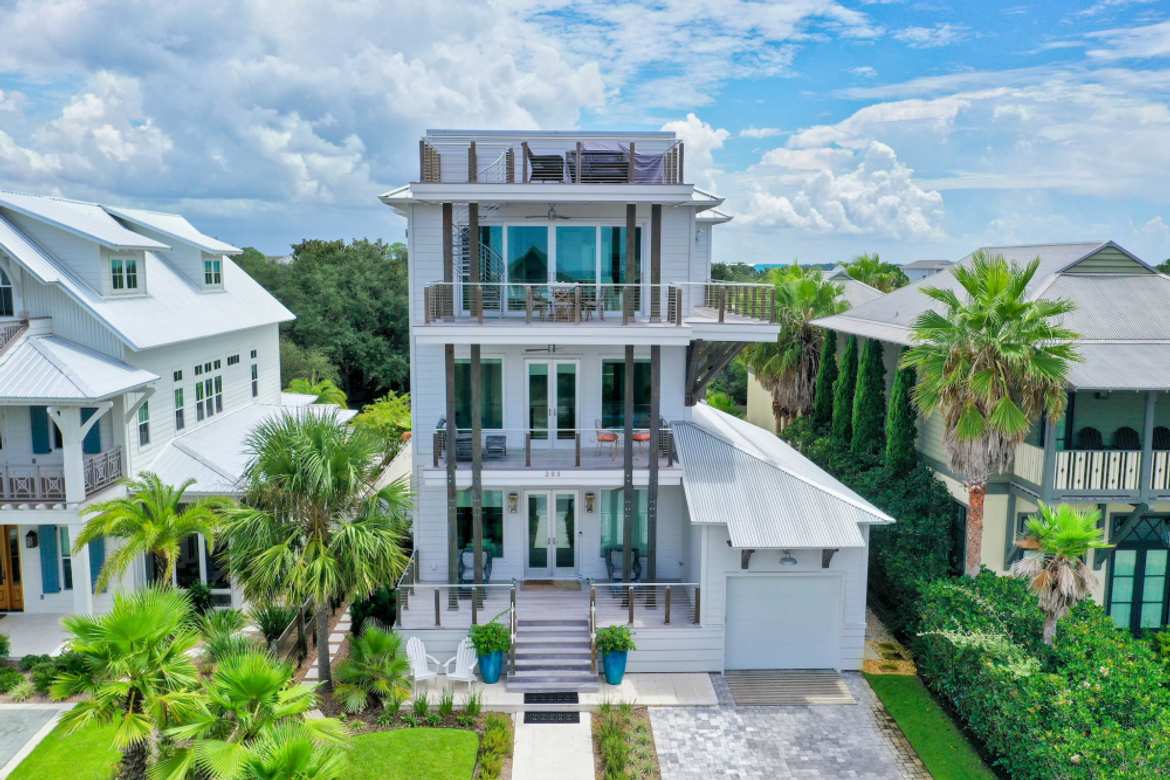 Property Management FAQs
Let us Manage Your Property For You.
WHAT MAKES BELLAMAR MORE ATTRACTIVE COMPARED TO OTHER PROPERTY MANAGEMENT COMPANIES?
As you open your property to the pre-qualified guests, we partner with you to help tell the story of your home. From the moment guests arrive until the day they leave, we are dedicated to providing an unforgettable experience. We are your ambassador, providing hospitality for our mutual guests and mindfully attending to the homes in our program. We have created a rental program that maximizes profit and the well-being of you and your investment.
WHAT IS YOUR MANAGEMENT FEE?
BellaMar has some of the best management fees in the 30A area with zero extra fees! The standard relationship provides 80% of the rental fee to the property Owner.
The BellaMar portion of the rental fee facilitates the online set-up of your investment property, remittance of applicable local and state taxes, an advertisement with Visit South Walton, VRBO and AirBNB, housekeeping services, maintenance services, and 24/7 point of contact.
We'll take care of the stressful management side of things while you enjoy all the benefits from the bookings. We'd love to talk more about creating a customized management plan for your management needs. Please give us a call at (850) 262-8650 or email us here.
WHAT COSTS WILL I BE RESPONSIBLE FOR AS AN OWNER?
Excluding photography, linens and terry onboarding costs, Owners participating in our exclusive rental program do not see any other fees!
The only fees that would appear on your Owner's statement as necessary include housekeeping departure clean fees for Owner's stays, annual housekeeping deep clean fee, and any maintenance repairs as they arise.
Do not expect to see a monthly or annual linen replacement cost! BellaMar has you covered. Please call or email us to learn more about kitchen, linen, and terry requirements and expectations.
HOW DO YOU HANDLE PHOTOGRAPHY AND MARKETING?
Pictures are not only worth a thousand words but also worth the additional bookings! We hire only the very best professional home stagers and photographers to place your rental in the best light possible.
The BellaMar team facilitates professional photography scheduling and set-up on our website and OTAs. Owners are responsible for the initial photography fee and will be reimbursed 100% after being a valued member of the BellaMar family for 6 months.
HOW DO YOU HANDLE HOUSEKEEPING, GUEST DAMAGE, INSPECTIONS, ETC.?
Not to worry, we'll take care of everything for you! Here's a breakdown of the inspection/cleaning process:
Directly upon a guest's departure, a team member inspects your property to check for any damages and/or missing items.
Our professional housekeeping team performs a detailed clean after every departure in preparation for the next arrival. Guests are responsible for the housekeeping departure clean fee in their total booking charges.
A secondary inspection is conducted when our cleaning team has finished the detailed clean to ensure cleaning standards are met.
Outside of normal wear and tear, guests are responsible for damage repair and/or replacement costs. All guests who intend to vacation in a BellaMar managed residence are required to agree and sign our rental policies. In doing so, BellaMar is authorized to process the guest's credit card on file for any repair or replacement costs.
Rather than asking the guest to pay a non-refundable damage fee; in turn, benefitting the rental agency, we believe this process is best practice while our primary objective remains the protection of your asset.
We'd love to chat more about what we can do for you! Contact Us